Bank News and Announcements
Statement on Financial News and FDIC Deposit Insurance

Dear Valued Customer,
We understand that recent news of bank closures in New York and California is concerning. We want to reassure you that your deposits with UNION Savings BANK are safe and secure, and we take the responsibility of safeguarding your hard-earned money very seriously.
As an independent, locally owned bank in business since 1883, we have a long-standing history of stability and commitment to sound banking practices. The bank is financially strong and maintains more than the required liquidity and capital levels. Additionally, FDIC insurance covers deposits of up to $250,000 per depositor for each account ownership category.
If you have any questions or concerns, please contact one of our bankers for assistance. We also recommend the following resources from the FDIC about deposit insurance coverage.
Thank you for your trust in us, and we look forward to continuing to serve you for many years to come.

Sincerely,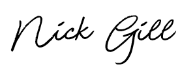 Nick Gill
CEO, President and Director
UNION Savings BANK
Rates are on the move. Stay flexible with our short term CDs with special rates!
Available for a limited time at a UNION Savings Bank office near you! Contact a banker for complete details.
CD Terms on Special
21 Month 4.03% APY*
91 Day 4.58% APY*
Disclosure
*Annual Percentage Yield (APY) is accurate as of April 17, 2023, and subject to change without notice. The minimum balance to open the 21 Month is $1000. The minimum balance to open the 91 Days is $1,000. Fees and withdrawals may reduce earnings. No business, institutional, public, or broker deposits are accepted. Penalty for early withdrawal may apply.
Other rates and terms available.
2023 Bank Holiday Schedule
The offices of UNION Savings BANK are closed in observance of the following holidays during the 2023 calendar year.
New Year's Day - Monday, January 2, 2023
Dr. Martin Luther King Jr. Day - Monday, January 16, 2023
Presidents' Day - Monday, February 20, 2023
Good Friday - Friday, April 7, 2023 - All Offices will close at 5:00PM
Memorial Day - Monday, May 29, 2023
Juneteenth Day - Monday, June 19, 2023
Independence Day - Tuesday, July 4, 2023
Labor Day- Monday, September 4, 2023
Columbus Day-Monday, October 9, 2023
Veterans Day - Saturday, November 11, 2023
Thanksgiving Day - Thursday, November 23, 2023
Christmas Day Monday, December 25, 2023